When beach lovers dream of the perfect stretch of powdery sand, lapped by seas in sublime shades of blue, they're probably dreaming of the Bahamas. Encompassing 700 islands and more than 2,000 small cays sprinkled across the Atlantic Ocean and Caribbean Sea, this tropical paradise lies only 80 kilometers from Florida at its closest point. Once a haven for pirates and Loyalists, the islands are now a playground for the rich and famous and anyone who enjoys world-class fishing, boating, diving, snorkeling, and sailing.
Nassau, the nation's capital, on New Providence Island, attracts the most tourists. This bustling cruise port is a mix of mega resorts, shops, restaurants, and entertainment complexes. Grand Bahama follows in second place. The other islands, affectionately called the Out Islands, cluster into groups, and each has its own distinct character and charm. Slung like pearls across the shallow Bahama Banks, the Abacos and Exumas offer some of the world's best waters for boating and sailing. These peaceful islands are dotted with sleepy fishing villages and secluded beaches, and flourishing coral reefs rim many of their shores. The other islands all offer something for discerning travelers. From the big game fishing of Bimini, and the pink sand beaches of Harbour Island, to bonefishing, regattas, and uncrowded outer cays, it's hard to beat the Bahamas. For those visiting around the New Year, don't miss the throbbing drums and kaleidoscopic costumes of Junkanoo, the nation's most popular festival.
1. Atlantis Paradise Island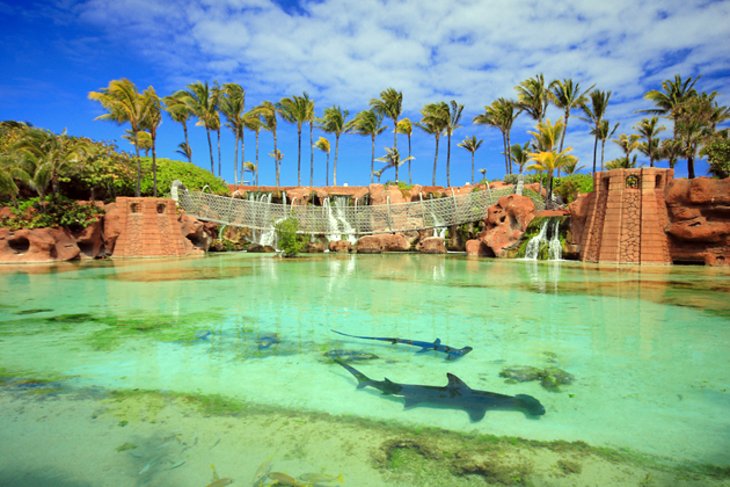 2. Nassau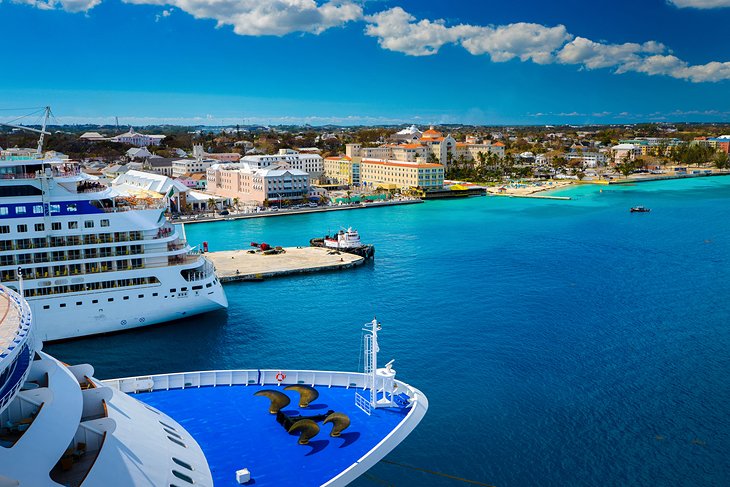 3. Exuma Cays Land and Sea Park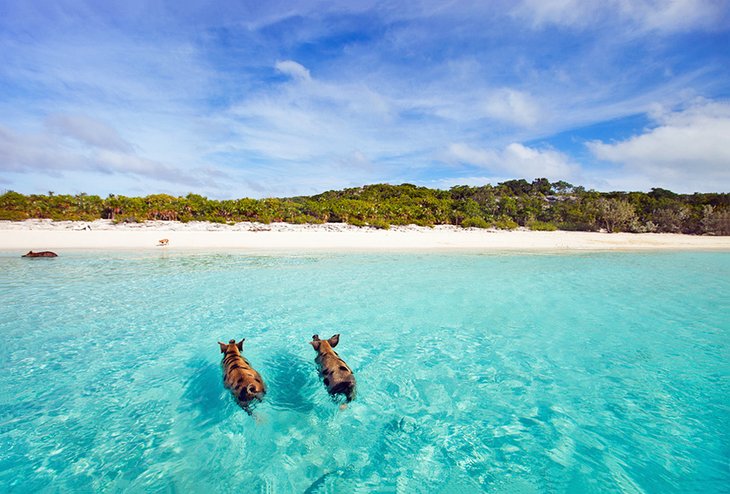 4. Harbour Island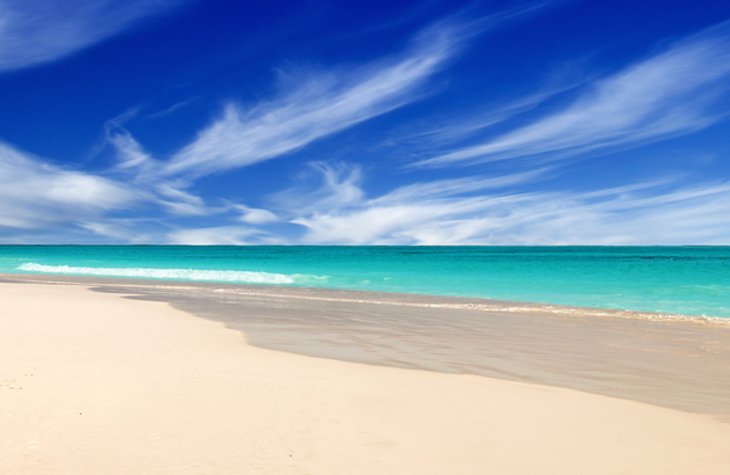 5. Grand Bahama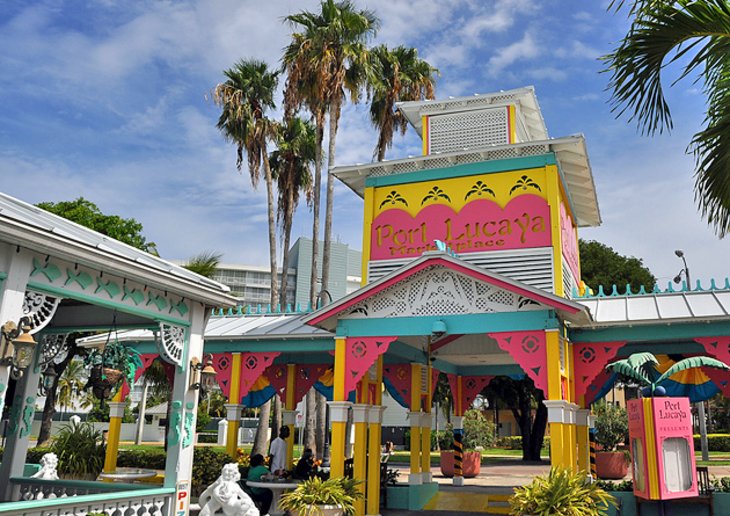 6. Andros Island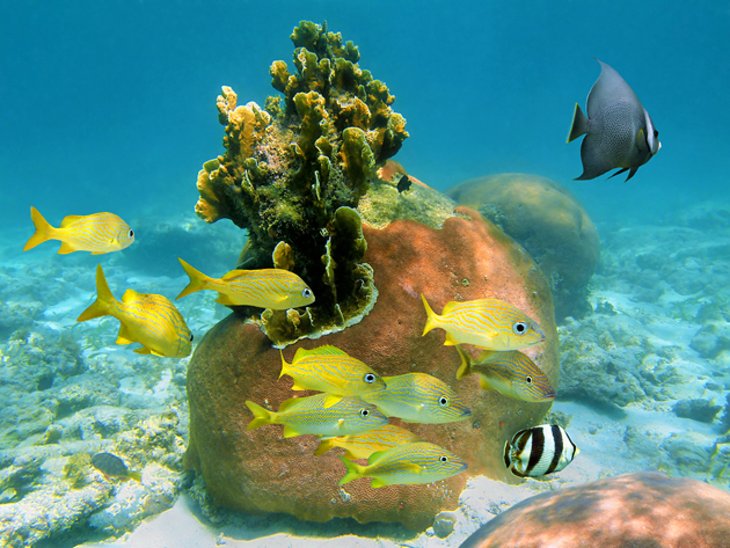 7. Treasure Cay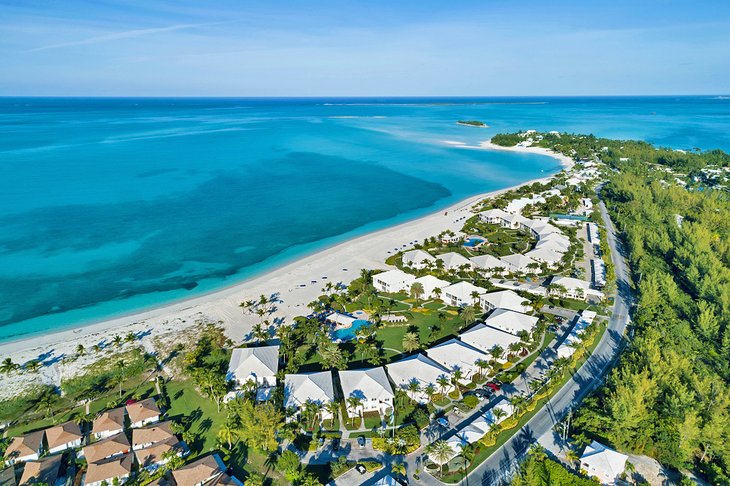 8. Elbow Cay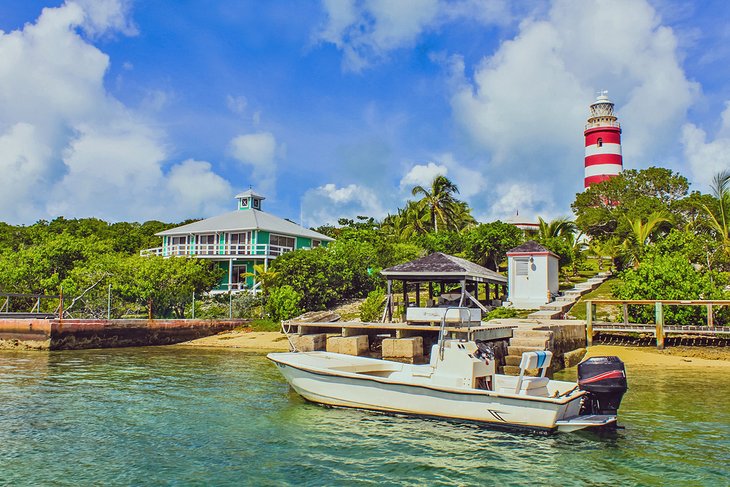 9. 
Editor's Pick

Green Turtle Cay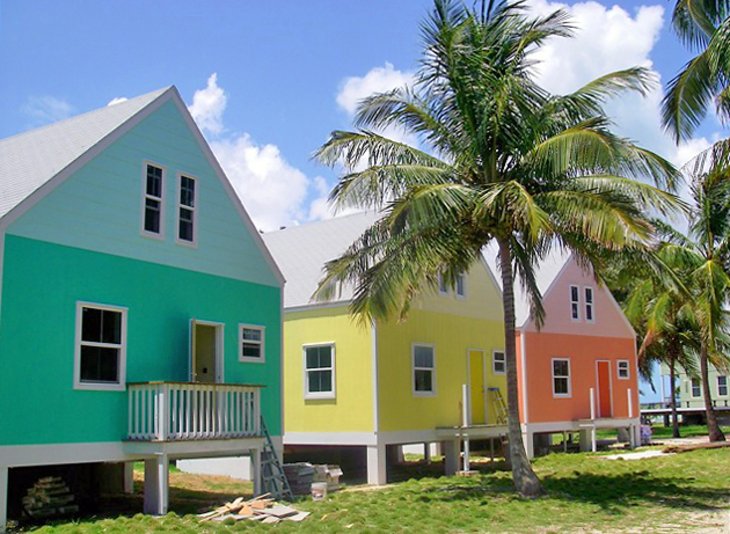 10. Bimini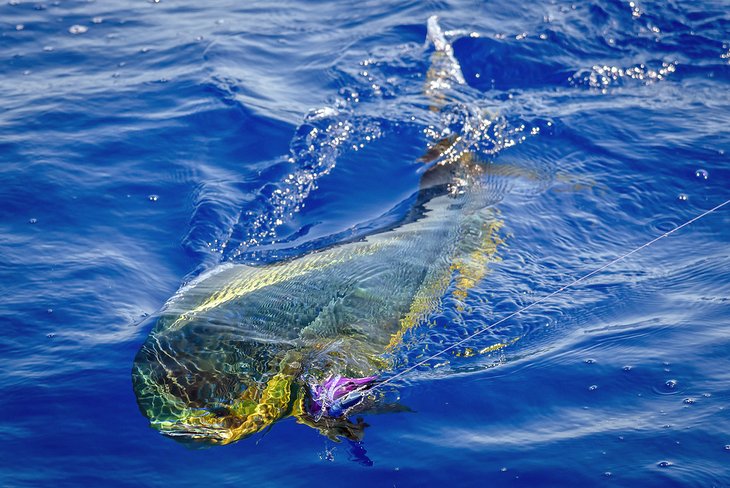 11. Long Island