Where Arrive Ulaan Baatar. Cycling starts at Erdenet
When Departs 9 and 26 June, 4 August and 1 September
Exertion Moderate, involves 4-6 hours of cycling covering 50-60km miles per day, ascents and descents minimal. There's a support vehicle for anyone who gets too tired
Training Regular cycling off-road, good basic level of fitness
Pedalling along smooth 4WD trails across the steppe, passing nomadic farmers and their yurts, and into larch and pine forests are the appeal of an 11-day Mongolian cycling trip with Exodus. To add to the magic, most nights are spent wild camping within astounding scenery, including one night by a hot spring, another in a yurt, and there's one on a sleeper train.
2. Swimming the Greek Cyclades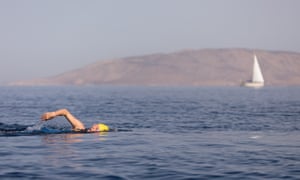 Where Closest airport Naxos, then ferry to Schinoussa
When 16-22 June, 15-21 September
Exertion Easy
Training Must be able to swim 3km in advance, train for 12 weeks from beginner
Clear, clean sea water around 22C, and swimming routes to uninhabited islands, sea caves, tunnels, arches and isolated beaches, make a new open-water swimming holiday in the Greek Cyclades a tempting prospect to anyone who enjoys practising their strokes outside the leisure centre pool. Unlike its other trips, which typically involve swimming 6km stretches each day, this new short-swim itinerary with swimming holiday pioneer Swim Trek covers just 2-3km a day, following the craggy coastline of islands such as Schinoussa, Iraklia, Ano Koufonissi, Glaronisi, and Keros, making it more suitable for beginners.
3. Walking Albania's coastal trails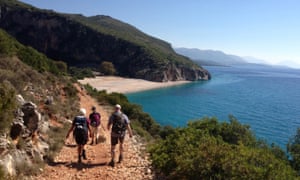 Where Fly to Tirana. Walking starts at Vlore, finishes Tirana
When 25 May or 21 September departures
Exertion Easy
Training Regular hiking and walking would be an advantage, moderate fitness required
Albania's star has been rising, with more travellers each year wanting to explore its treasures, such as the Accursed Mountains of the north, and wild beautiful white beaches of the south. Wild Frontiers has two new group hiking adventures there, one at each end of the country. On its eight-day package to the south, sunny walks along coastal paths and hinterland mountain trails take the group into the Albanian Riviera, Ottoman towns and Butrint national park.
4. Horseriding in Belize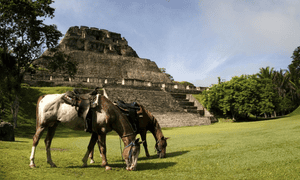 Where Starts and finishes Belize City
When 1-2 departures every month
Exertion Moderate
Training Must be able to walk, trot and canter
Spending two to five-hour days in the saddle on a new nine-day horse-riding trip to Belize, guests will ride out to Mayan ruins, some of which remain unexcavated, and into pristine rainforest and jungle, making stop-offs to canoe into caves, swim under waterfalls and sleep in mountain cabañas. The two-centre trip takes the small group to stay near the Xunantunich ruins, and in San Ignacio town, with incredible bird and wildlife spotting from bridle paths and abandoned logging trails along the way.
5. Hiking weekend, Bulgaria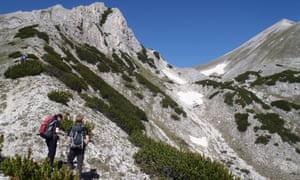 Where Fly to Sofia, then transfer to Bansko
When Departures 16 June, 7 July, 28 July, 8 September
Exertion Moderate
Training Some mountain hiking – the hikes are five and 10 hours each
For a high-altitude hiking weekend that packs a punch, KE Adventures' new group Bulgarian Summits break to the Pirin Mountains ascends two spectacular peaks: Kotelo (2,911 metres), renowned for its dramatic Marble Ridge, traversed by via ferrata, and Vihren (2,914 metres). After riding a cable-car to stay in the Bezbog Hut, walkers follow a ridge to tackle Mount Polejan (2,851 metres) for more vistas and alpine meadows, and finish with a little culture in Sofia before returning home.
SPORTY
6. Azores Trail Run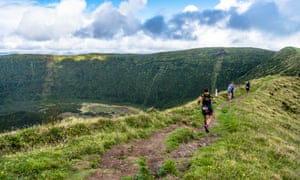 Where Faial
When 25-26 May, registration closes on 28 February
Exertion Moderate-tough
Training 4-5 months for 65km or less, should already be training for the 125km
Exploring the volcanic islands of the Azores during the Azores Trail Run event will blow jogs around the park out of the water. Hardcore runners can opt for the 125km Whalers' Great Route Ultra-Trail, which begins on Faial at the Salão whaling post and takes in settlements, bays, laurel-covered hills; or go for the 65km ultra, a "vertical sky trail" run steeply ascending 3.5km run up to 1,000 metres altitude on Pico island. "Easier" options include a 42km coast-to-coast marathon, or 25km Ten Volcanoes Trail, passing 10 volcanic calderas on the Capelo Peninsula through moonscapes, plus there's a mini-family 10km trail and a kids' trail.
7. Vätternrundan Bike Race, Sweden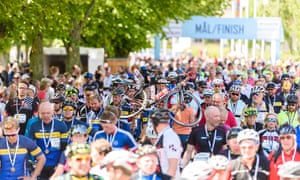 Where Motala
When 15-16 June
Exertion Tough
Training 5-12 months' hard graft for the toughest distance, depending on current level
Vätternrundan claims to be one of the largest recreational bike events in the world, in terms of distance, and has been held annually since 1966. The 300km ride starts and finishes in Motala, four hours from Stockholm, in the south, kicking off at 9.30pm with cyclists traversing the shoreline of the huge lake Vättern through the night and next day. It's too late to register for this year's 300km, but there are other shorter-distance events in the preceding days, including, for the first time, a 100km route, for which registration opens on 15 January, as well as special races just for kids, mountain-bikes and women. The race can be done as part of the Swedish Classic, a fun challenge of four disciplines (swimming, running and cross-country skiing), which participants must combine with the Vätternrundan. Registration for the Classic runs from 5-18 March.
8. Loch Tay Sprint Triathlon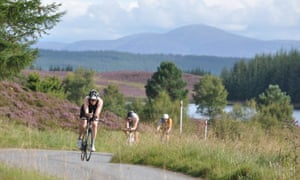 Where Loch Tay, Highland Perthshire
When 18-19 August
Exertion Moderate
Training 8-12 weeks for beginners
There's a new triathlon for this year, at spectacular Loch Tay, in the central Highlands, as part of the Aberfeldy Triathlon Festival. It incorporates a 750-metre open-water swim in the loch below Ben Lawers, a 20km road bike ride of gentle gradients among the rugged hills, and a 5km run in the pristine grounds of grand Taymouth Castle, whose lands were once the seat of the Campbell Clan. As a "sprint triathlon", the short distances make it suitable for beginners, and there's a longer race, the Aberfeldy Triathlon, the next day.
9. Best Fest Open Water Swim Festival, Mallorca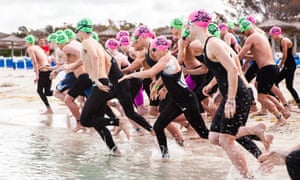 Where Colonia Sant Jordi
When 27 May-2 June
Exertion Moderate, depending on race chosen
Training Weekly swimming or more, depending on target
A special festival dedicated to open-water swimming takes place in Mallorca this May, when the sea is a totally tolerable 18-19C. With eight races to choose from, including a town-to-town 5k from Sa Rapita across the bay to Colonia Sant Jordi (passing gorgeous Es Trenc beach), a 10k and a relay race, there's something for every level. The facilities at the event base, near Colonia Sant Jordi, include an outdoor pool and gym, and host free clinics, talks, training sessions and a barbecue night with unlimited sangria.
10. Mountain running training course, the Lake District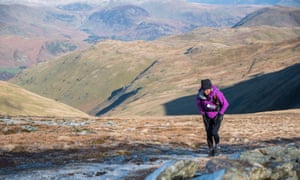 Where Ullswater
When 9-11 March, and an autumn course TBC (one-day courses also run monthly)
Exertion Moderate
Training Basic experience of running or walking mountain trails, ability to use an OS map and compass
Turning an ankle … getting lost in fog … whatever your concerns regarding mountain running, a Nav4 weekend course that covers the essentials, with a particular focus on navigational skills, will set your mind at rest – if not your legs. Expert mountain athletes lead the small course, which has been operating for 15 years. It's designed for walkers as well as fell-runners, and beginners as well as those planning a mountain marathon or ultra. Includes indoor and outdoor sessions, plus a mini-event.
11. Long distance non-stop canoe race, UK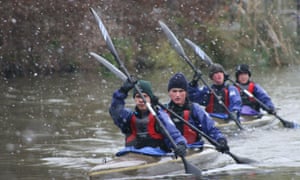 Where Starts Devizes, Wiltshire; finishes Westminster, London
When 30 March-2 April, registration TBC, usually up until a few weeks before event
Exertion Tough
Training 3-6 months of technique practice, distance training, canoeing in the dark, capsize drills, route prep, depending on current level. See dwrace.org.uk for tips
Described as the "longest, hardest, most challenging non-stop canoe race in the world", the 125-mile Devizes to Westminster International Canoe Race has been held annually over the Easter weekend since 1948, with teams and individuals paddling through the night along canals and rivers. Among the challenges involved are 77 portages, locks, weirs and changing tides, and a lot of planning and practice is required in advance. Those who make it, finish opposite the Houses of Parliament. There are various categories – singles, doubles or Canadian, and a juniors category for those aged 15-18.
UNUSUAL
12. Summer Solstice Starlight Dip, Lake District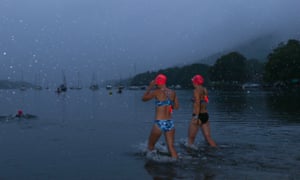 Where Fell Foot Park, at the south end of Windermere
When 22 June
Exertion Easy
Training Basic open water swimming experience
A fun, non-competitive event which launched last year, the Summer Solstice Starlight Dip provides the comfort and reassurance of a group setting to the pleasure of swimming under the stars (clouds allowing) in a lake – in this case, England's largest: Windermere. Run by the Lake District's open-water swim organisation, Sleeker Swim, the event runs 9.30-10.30pm on the summer solstice, and swimmers are provided with glow sticks and kayak support to aid their laps of the 400-metre marked safety zone, lit by glowing buoys. Happily, it all finishes with a Pimm's party.
13. SUP tour, Cuba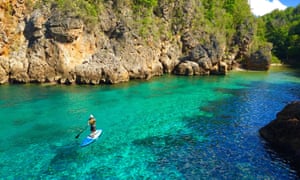 Where Tour starts in Topes De Collantes (near Trinidad)
When 23-30 March
Exertion Easy
Training Moderate standup paddle boarding ability, a few lessons and some practice before the trip would help, moderate fitness
This adventure takes fans of SUP on multi-day journeys across lakes, lagoons, rivers and oceans. SUP Wilderness Adventures, which was founded in 2015 by climate change scientist Chantal Clarke, has an idyllic Cuba trip featuring daily paddles across the turquoise Lake Hanabanilla; to the Guamá Islands of the Treasure Lagoon in the Caribbean; along a jungle waterway to a crocodile breeding centre; into cave systems and to an isolated beach to snorkel over coral reefs. Accommodation is in waterside thatched cabañas and cabins.
14. Outdoor escape room, Georgia, USA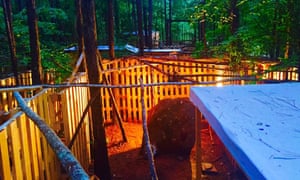 Where Powder Springs
When Year-round
Exertion Easy
Training None. Maybe eat some oily fish to get that brain working
The trend for escape room challenges, in which groups solve puzzles to escape from a series of rooms, has exploded in recent years, most famously with the revival of the Crystal Maze. A new take on the concept has been launched in the US, 23 miles west of Atlanta, where participants solve puzzles in a 60-acre woodland called Sleepy Hollow Farm. There's a range of set-ups – some scary, others are suitable for kids aged 10 and up which are more about treasure-hunting. The farm also has animals to visit, a maze, tractor rides, and in October, pumpkin picking. It recently hosted a Stranger Things challenge, as some of the cult TV show's scenes were filmed there.
FAMILY-FRIENDLY
15. Cycling in Umbria, Italy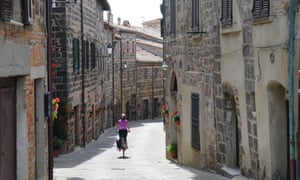 Where Fly to Perugia. Cycle route starts in Assisi, finishes in Spoleto
When 1 May-end October departures
Exertion Easy, though kids must be able to cycle 24 miles at a time
Training Regular cycling necessary
Come on gang, you can do it! That will be the cry on Saddle Skedaddle's new self-guided family foray into Umbria's medieval and Roman towns, olive groves, vineyards and lush mountains. Traffic-free country lanes and cycle paths form the basis of the place-to-place route, there's lots of sightseeing and even a pizza-making session along the way. Children must be able to cycle up to 24 miles, but there's perennial bribe of pizza, pasta and gelato at every pitstop, and lots of swimming pool action at the 3-4 star hotels en route.
16. Family hike in the Catalan Pyrenees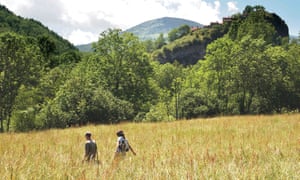 Where Fly to Barcelona or Girona, then walks start from Ribes de Freser
When Several departures May-October
Exertion Easy
Training Regular hiking
Hotel-to-hotel walking trips aren't just for grown-ups. Inntravel has a few that suit older kids who don't mind walking a few miles a day, such as this self-guided Catalan Pyrenees adventure, which includes luggage transfer. It brilliantly uses optional extras to ease the way for tiring walkers, such as bus transfers and scenic train rides. This beautiful, traditional region boasts wild mountain paths where griffon vultures and chamois can be spotted and there are family-friendly activities such as crazy golf, museum visits and archery. Accommodation in Ribes de Freser, Llanars and Setcases is at cosy inns with pools, hot tubs and games rooms. Robust wines and sausages are served to sustain visiting walkers.
CHARITY EVENTS
17. Saharan Challenge, Morocco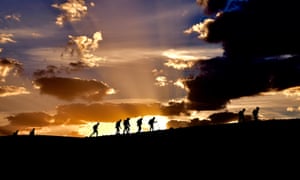 Where Fly to Marrakech. Event is in the Draa Valley
When 11-15 October
Exertion Tough
Training Long-distance walking or running, four months minimum
The distance may sound galling – two marathons (42km each day) back to back, over the world's most famous desert – but entrants have two days to complete the Saharan Challenge, and can walk or jog if they don't want to run. Morocco's Draa Valley, with its sand dunes and rocky mountains form the backdrop, and daily temperatures hit around 24-27C. The journey involves sleeping under the stars in Bedouin-style camps (that have showers) for three nights, and one in a hotel in Marrakech. There's lots of support along the way and money can be raised for any charity. The booking includes all travel, meals and a party.
18. Trekfest, Peak District
Where Starts/finishes Hope Valley, near Castleton
When 1 September
Exertion Moderate/tough
Training Regular walking including hill hikes, or serious four-month minimum marathon training to run the 50km ultra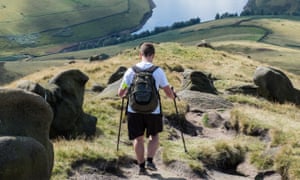 Whether you run, crawl, trek or jog, you'll be challenging yourself when you tackle the 25km or 50km routes looping across the beautifully rugged Peak District involved in this event which includes Kinder Scout, Edale and some of the Pennine Way. It's a non-threatening, non-macho event for anyone who loves the outdoors and wants to raise money for their chosen charity. At the day's end, participants celebrate with a glass of fizz in the inflatable pub, a hot meal and a massage, before camping out in the event field. The chance to make a weekend of it and stay Friday-Sunday will be especially tempting if, like last year, it's blessed with sunshine.
19. Wales End to End Cycle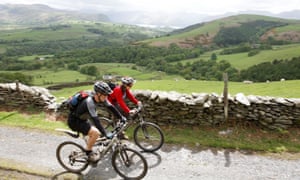 Where Starts Anglesey, ends Cardiff
When 16-19 August
Exertion Tough
Training Weekly cycling, up to 80-100 mile distance a few weeks before departure
Global Adventure Challenges, which specialises in fundraising events, has a tough but scenic new trip: cycling Wales end to end in three days. Starting from the northernmost point in Anglesey and finishing in Cardiff, it covers 84 miles on the first day, then 104 miles and 70 miles on the next two, with daily ascents of 2,012, 3,200, and 1,700 metres. Not easy. But serious regular cyclists shouldn't find it beyond their capabilities and will be rewarded by fabulous views of Anglesey and the Brecon Beacons. Participants raise cash for a charity of their choice and stay in hotels and hostels.
20. Great Wall of China trek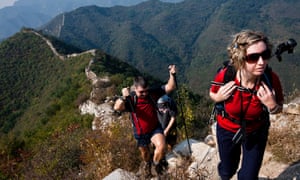 Where Trip starts and ends Beijing. Walk starts from Huangyaguan
When Regular departures from 13 April-13 October. Most have open fundraising for any charity, some for specified charities including Alzheimer's Society, Great Western Air Ambulance Charity, Mental Health Foundation
Exertion Moderate, with some steep sections and hiking 3-8 hours per day
Training Substantial walking and fitness training, training guidance provided
Just getting your mind around the very existence of the 6,000km Great Wall of China is tough enough, never mind walking it. Both are the objective of a new challenge with Discover Adventure, in which groups of fundraisers spend 10 days following a section of its snaking journey across terraced hill farms growing fruit and nuts, through woodland and over the peaks and valleys of the Yanshan mountains. Accommodation is in lodges and hotels. (theguardian)